// TEAM
The power of collective wisdom and drive.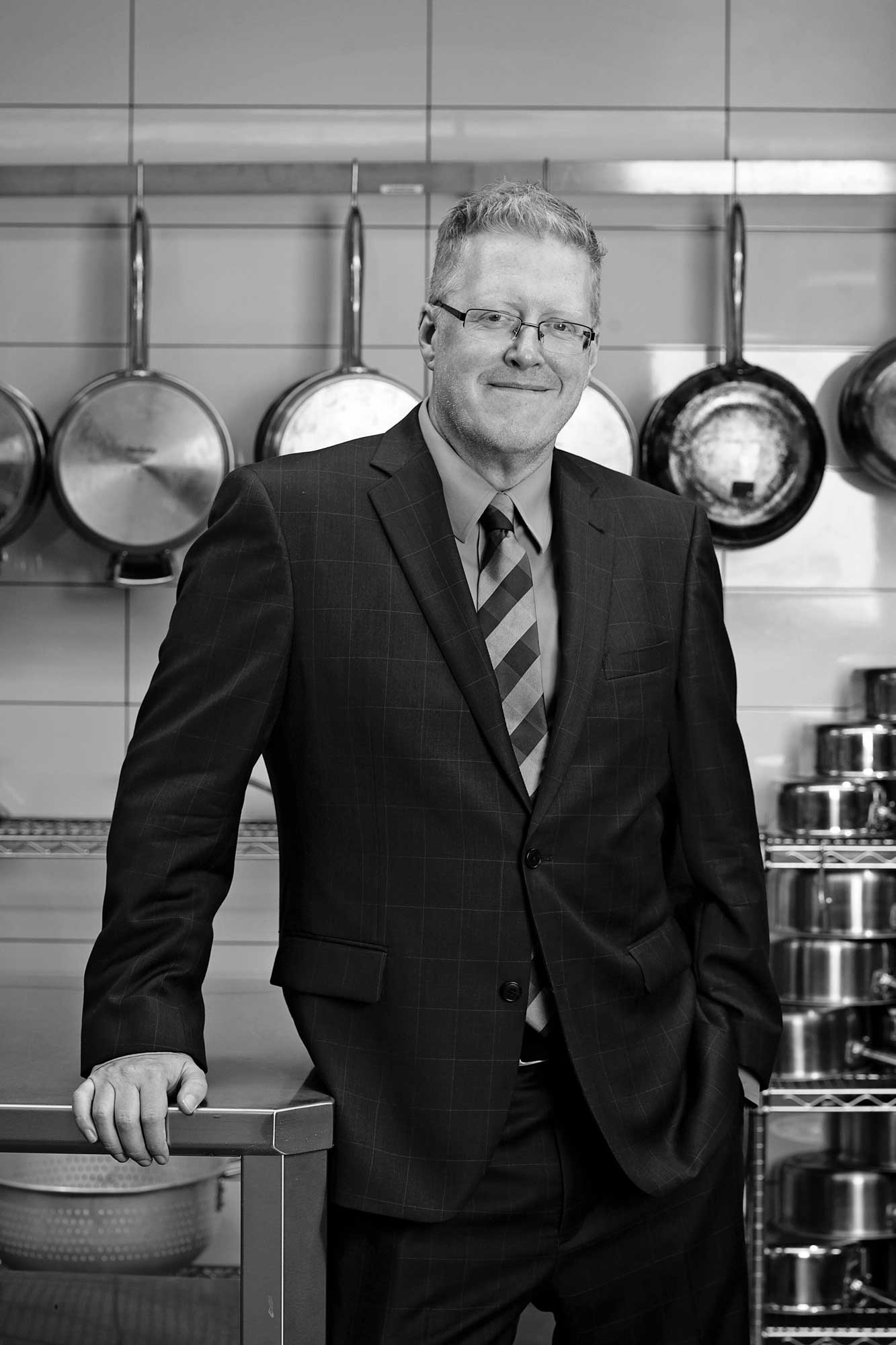 DANIEL HINTZ
CEO/Chief Experience Designer
Daniel Hintz founded the Velocity Group in 2014 to provide a systems-based approach to placemaking, focusing on the dynamic ways the individual parts of a project interrelates within the larger community context. It his belief in the power of collective wisdom and working with people driven by a common vision that provides the powerfully collaborative outcomes of Velocity Group projects. Daniel has cultivated his approach over a lifetime of work as an actor, filmmaker, chef, educator, non-profit executive, small business owner, property developer, restauranteur, event producer, social service provider, community advocate and volunteer, informing his uncommon approach to the work of placemaking and community experience design.
As CEO/Chief Experience Officer of Velocity, Daniel has worked on a wide variety of projects all over North America, including downtown master plans, regional economic development initiatives, branding and marketing strategies, private development projects and tenant programming, event production, art and cultural initiatives, restaurant and hospitality concepts, public outreach and engagement, and public policy work.  He has also founded Blockline, LLC, a private development company that aligns strategic investments, catalytic projects and associated tenant programming that supports both solid returns and strengthens the adjacent neighborhoods.
Daniel served as Executive Director of Fayetteville Downtown Partners, where he produced the Fayetteville Arts Festival, structured the formation of the Fayetteville Arts Council, co-wrote the initial Fayetteville Public Art Policy, crafted the state's first municipally formed Arts District in downtown Fayetteville and changed state BID law to include the arts as a fundable line item, among other projects. He went on to serve as Executive Director of Downtown Bentonville, Inc., where he managed and facilitated economic development, experience design and marketing for the 1,768-acre downtown district. Growing the non-profit downtown association from two to seven employees, expanding organizational revenue by 300%, directly recruiting over $50 Million in downtown investment and producing 400+ events that generated over 750,000+ visitors to downtown, his work fostered a growing art, entertainment, culinary, and entrepreneurial scene which has earned national attention.
In 2008, he earned an Experience Economy Expert certification from Joseph Pine and Jim Gilmore. Their thoughts on the rising consumer value of experience and authenticity were listed by TIME magazine as a Top 100 Idea Changing the World. He was the editor for the annual statewide magazine Block, Street, and Building: New Urbanism in Arkansas published by the Arkansas Times from 2016-2019. Daniel now serves on the Advisory Board for First National Bank of NWA, the Programs Chair on the Board of Urban Land Institute of Northwest Arkansas, and as a Commissioner for the Bentonville Advertising and Promotions Commission, among numerous other volunteer and philanthropic endeavors. He holds a BFA in Film from the University of Colorado Boulder.
Projects Included
Downtown Master Plans
Regional Economic Development Initiatives
Branding and Marketing Strategies
Private Development Projects & Tenant Programming
Event production
Art and Cultural Initiatives
Restaurant and Hospitality Concepts
Public Outreach and Engagement
Public Policy Work
Noteworthy
Editor for the annual statewide magazine Block, Street, and Building: New Urbanism

Experience Economy Expert certification from Joseph Pine and Jim Gilmore

Daniel holds a BFA in Film from the University of Colorado Boulder
"Daniel Hintz is a really bright fellow who has lots of practical and pragmatic skills, and ton of vision and creativity. Usually you meet folks who have one of those attributes, but rarely all of them. Daniel is a rare sort of pro."

John Anderson

Co-founder and Principal Anderson|Kim/Toller Architecture and Urban Planning
"Daniel Hintz possesses a knack for connecting people, ideas and capital (financial and otherwise) in ways that benefit all parties. His vision is obvious given his aggregate accomplishments, but what is often underestimated is his willingness to go to any length to bridge thought to reality."

Stan Zylowski

President, Movista, Inc.
"Daniel has been our mojo master and an awesome experience architect. His input, valuable insight and most importantly, his great contagious attitude, has helped us get thru the hardest moments on our project. There's no one out there who gets the essence of our complex project the way he does."

Paola Barrera

Sr. Project Manager Marea La Paz, La Paz, Mexico
The Velocity Group Partner Network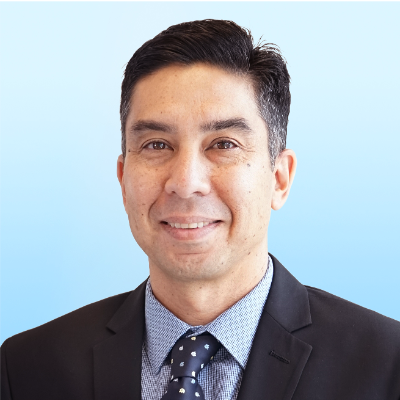 A native Hawaiian and the Founding Partner of BLI Capital Group, a global hospitality advisory and investment firm, Baron has over 30 years of sector experience in investment, finance and operations, BLI has consulted and worked on projects in the US, Asia and Europe. Clients have included private equity funds, institutional investors, family offices and major hotel operators. Previously, Baron was the Head of Hotels-Capital Markets for Colliers International based in Hong Kong. He has also served as the CEO of Indochina Hotels and Resorts, which managed the largest private portfolio of leisure real estate in Vietnam. He holds a Master's Degree in Hospitality-Finance and Marketing from Cornell University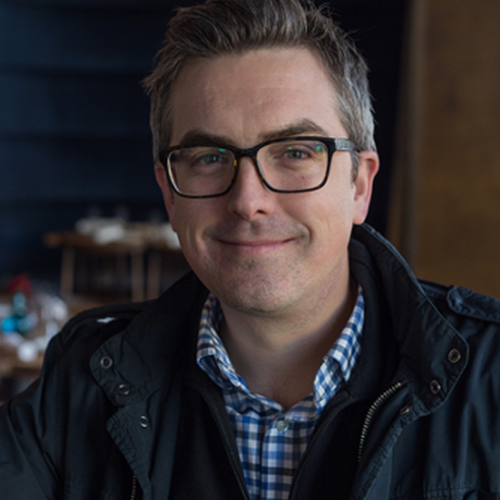 Rob Apple's 20+ year career has spanned technology, brand, business development and hospitality leadership with companies such as Tyson Foods, Disney, and Dreamworks Animation. As the co-founder and former CEO of Ropeswing Hospitality, Rob launched a 250+ person organization in a little over five years and led the concept development of nine distinct hospitality operations including restaurants, bars, a member's club, and online culinary store.
Rob is currently the founder of Owner/Operator Hospitality and continues to develop new concepts for clients as well as work directly with developers to build thoughtful programs and ensure all experiential and operational details are carried through design and tenant selection.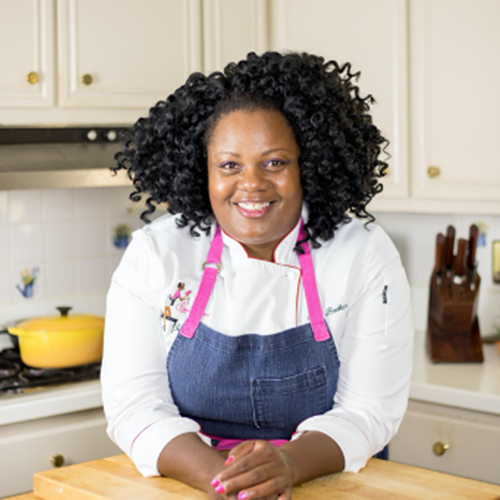 An Impact Fellow with the James Beard Foundation, a Georgia Grown Executive Chef for the Georgia Department of Agriculture, the Culinary Explorer for the Georgia Department of Tourism and Travel, founder of Southern Divas of the New South™ Dinner Series, active member of the prestigious Atlanta chapter of Les Dames d'Escoffier International and a James Beard Foundation Food Waste Advisory Council member… Chef Jennifer Hill Booker is a culinary force. Jennifer finds herself blazing culinary trails as she wears many culinary hats as chef, cookbook author of Field Peas to Foie Gras: Southern Recipes with a French Accent and Dinner Déjà Vu: Southern Tonight, French Tomorrow, reality TV personality, culinary educator and business owner.
Bryan and Bernice are co-creators of the Fayetteville Roots Festival, a music and food festival in Northwest Arkansas, working tirelessly to bring great music and great food to the Northwest Arkansas community for over 10 years. They have developed the podcast Roots on the Road showcasing artists they meet while touring, a podcast which is a part of the Oxford American's Points South Program and have a wealth of knowledge about strategy, creation and execution of large public events and small intimate gatherings alike. Bryan and Bernice are also the duo behind the band Smokey & The Mirror, which has toured nationally and internationally over the past decade, and the band has supported tours for Old Crow Medicine Show, The Wood Brothers, I'm With Her, Elephant Revival, John Fullbright and more.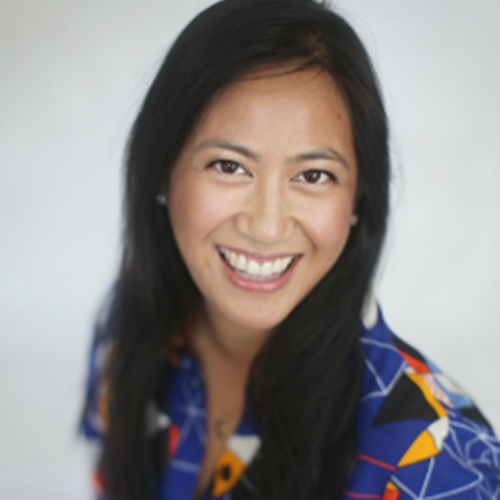 Jeannette Balleza Collins leads the StartupNWA program and is Entrepreneurial Development Director at Northwest Arkansas Council, a non-profit organization founded in 1990 to ensure the region's successful future by working with partners on the focus areas of community stewardship, physical and social infrastructure, workforce development, and economic development, including entrepreneurship and innovation. She collaborates closely with foundations, businesses, startups, investors, educators, support organizations, and other stakeholders to advance region-wide entrepreneurial vibrancy. Her professional experience involves developing community-building strategies and launching innovative programs that bolster cross-sector collaboration, connectivity, capital access, talent growth, university-industry engagement, resource navigation, and storysharing. She is a member of The CEO Forums of Arkansas, advisor to Fayetteville Innovation Council, and steering committee member for the Northwest Arkansas Product Management Guild, and she routinely mentors startup founders and non-profit leaders. Prior to joining the Council, she cofounded Grit Studios, an innovation community headquartered in downtown Bentonville, Arkansas, that facilitates access and connections for later-stage startup companies. She was a founding team member at Startup Junkie, hosted the first Arkansas-based international MentorCamp, and cofounded Tonic Regional Funds, member driven angel investor funds. She served as Managing Director of The ARK Challenge, the state's first technology accelerator and an Innovate Arkansas at Winrock International program.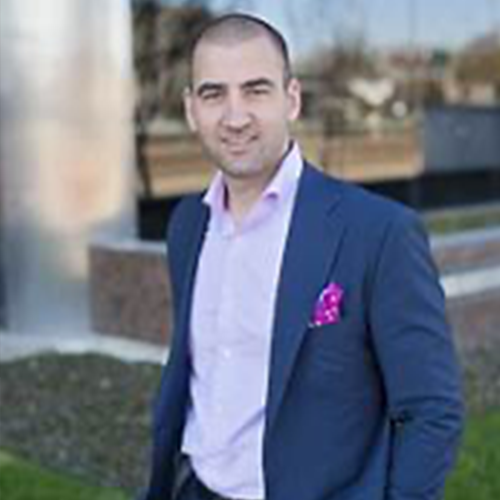 Jason Claunch is the President of Catalyst Commercial, a full service economic and retail analysis firm located in Dallas, TX. Projects have included market analysis and recruitment projects with many communities across North America. Currently working on projects that have included big firms like Panera, Whole Foods, HEB and Walmart, he also has an extensive background in working with local and regional tenants, consummating over 1M square feet of leases and has closed over 190 raw land transactions. He is also experienced with the full lifecycle of real estate from initial market strategy, planning, entitlements, due diligence, design, vertical development and disposition using his extensive relationships with owners, developers, vendors, end users, and the brokerage community.
Prior to Catalyst Commercial, Jason directed Billingsley's retail division, consisting of over 4,000 acres of raw land and managing a portfolio of $1B in value. Prior to joining Billingsley Company, Jason was a partner of a Dallas based development company with the responsibility for site/market planning, and acquisition and development projects in Colorado, Oklahoma, Arkansas, Louisiana, Georgia and Texas. Jason has previously served on national design assistance teams in Georgia, Illinois, and Utah.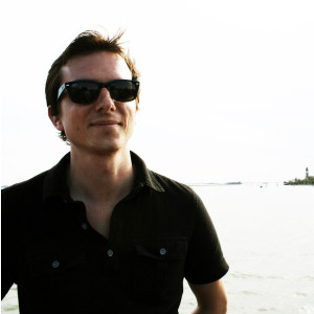 Will is Creative Director and Founding Partner of Archetype, a full-service and creatively driven advertising agency with a mission to craft compelling brand experiences. Launching his first agency in 2007, Will has over a decade experience creating story-rich, utilitarian identity for beloved local businesses, burgeoning startups and multinational brands. The intersection of thoughtfully designed spaces and community has inspired Will to work with a range of companies and groups in hospitality, arts, civic, retail, food and beverage industries. His expertise includes creative direction, brand strategy, identity systems, social, messaging, digital and physical experiential design to market and scale companies.
Will graduated from the University of Arkansas, Fayetteville, with a degree in Anthropology, as well as attended University of Otago in New Zealand and Poggio Colla Field School in Vicchio Italy for studies in Ethnomusicology and Archaeology.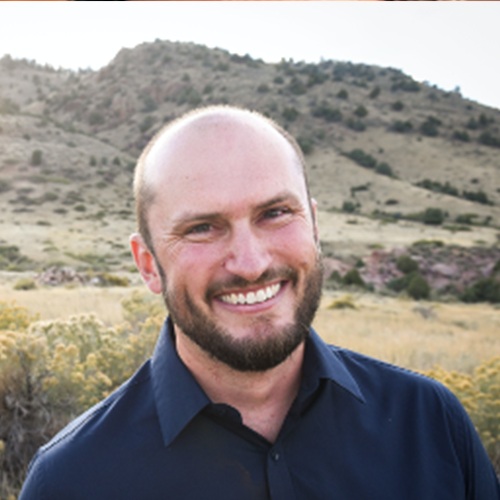 Nate is a registered architect and a LEED AP with an emphasis in building design and construction. His expertise is in renovations and real estate management, with nearly a decade of experience working as an architect in the education, small commercial and multi-family sectors. Early in Nate's career, he joined SLATERPAULL Architects where he worked to design and manage projects in the K-12 and higher education environments including projects at Colorado State University and Western State University. In 2008, Nate established drinkwineDESIGNS, an architectural design firm where he successfully applied his experience to the residential and commercial markets. In 2013, Nate established HEM Real Estate Solutions where he works with investors to develop high-end residential and multifamily projects and manages a successful real estate portfolio. Nate holds a BA in Studio Art with a minor in Business from the University of Denver and a Masters in Architecture from the University of Colorado - Denver.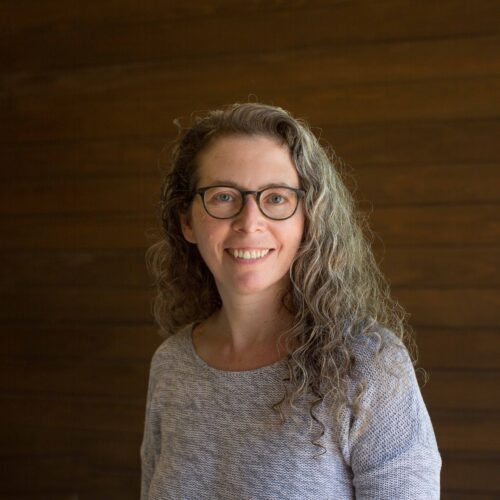 Karin Endy is a veteran food professional in private consulting practice based in Northwest Arkansas. Her work spans food systems, culinary education and the intersection of food and health. Most recently, she was a senior consultant at Karen Karp & Partners (KK&P) in New York City, leading food systems projects including livestock and slaughterhouse studies in New York State and Michigan, water quality and agriculture engagement in the Chesapeake Bay, and the economic impact of local food procurement in Baltimore City. Through KK&P, Endy led the strategy development and implementation of the expansion of the Northwest Arkansas Community College culinary program, now known as Brightwater: A Center for the Study of Food, helped complete the Northwest Arkansas Regional Food Assessment and created a strategy to incorporate healthy food and nutrition education into a group of community health clinics serving 55,000 patients annually. Prior to joining KK&P, she spent more than a decade in leadership positions at the International Culinary Center, owned and operated a critically acclaimed restaurant serving seasonal cuisine, was the executive director of The Culinary Trust, served on the board of the International Association of Culinary Professionals, and served as a member of New York City Greenmarkets' Farmer & Citizens Advisory Committee. Endy holds a Juris Doctor degree from Brooklyn Law School, where she was an editor of the Brooklyn Law Review. She honed her analytical skills at a federal clerkship in the Southern District of New York and the international law firm of Rogers & Wells.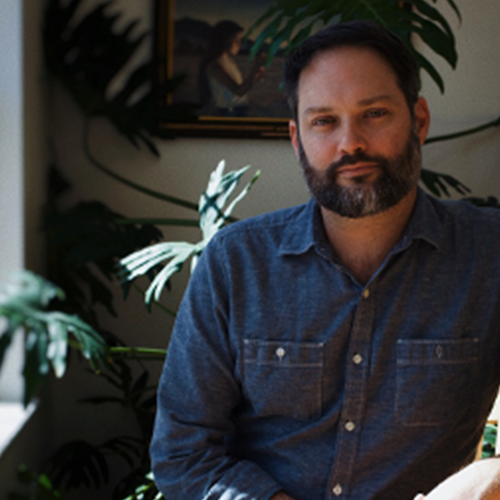 Jerrmy Gawthrop is a chef, entrepreneur and event producer with a passion for developing multi-sensory experiences in a diverse array of environments. Jerrmy is a 20-year veteran of the Northwest Arkansas culinary scene and has been a trailblazer for mixing the local food movement with music all along the way. With years of catering, small event production, and outdoor festival experience like The Great Unknown Music Fest, Jerrmy pivoted to developing restaurant concepts including Greenhouse Grille, Cardamom & Curry, and Wood Stone Craft Pizza. During the restaurant development, Jerrmy teamed up with Bryan and Bernice Hembree to develop an urban model for a food and music festival, and after 10 successful years, the Fayetteville Roots Festival has become a nationally recognized event. With over 14 festivals under his belt—and as consultant to countless fundraisers and special events—Jerrmy continues to utilize his organizational passions in new directions, working with clients to develop activations from concept to commencement.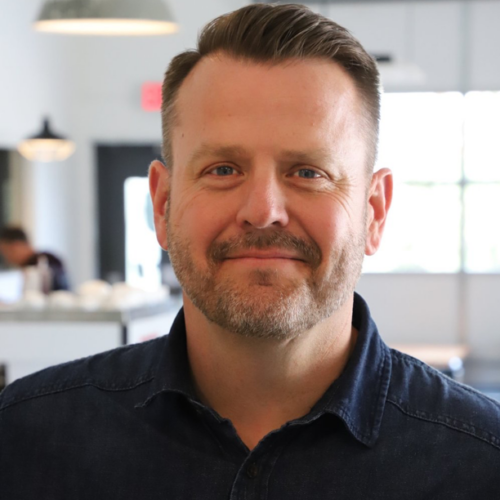 Ryan is the founder of Laneshift, an active-mobility (biking and walking) focused education and consulting company based in Bentonville, AR. His diverse professional background and experiences range from playing in the National Football League as a New York Giant, commercial banking, business development, and strategic philanthropy. Through Laneshift, Ryan works alongside clients (often in a discreet manner) to help them navigate highly political landscapes, that, can often slow progress or even derail certain projects. Prior to founding Laneshift, Ryan spent five and a half years helping plan and grow Northwest Arkansas's (NWA) extensive network of bike and pedestrian infrastructure as a staff member of the Walton Family Foundation. From the development of the Razorback Regional Greenway and numerous multi-use and natural surface trail projects, Ryan has played an instrumental role in the creation and successful completion of many community assets.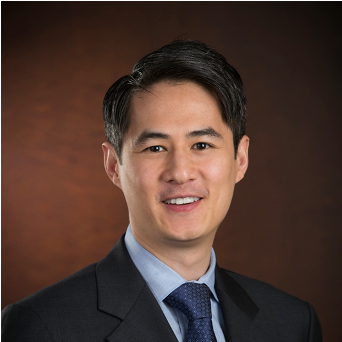 Stuart Hee has spent the last 20 year working in various operations and finance roles, including most recently serving as Managing Director for Kalan Capital, a private equity firm where he acted as a board member, interim CFO and interim COO for numerous portfolio companies. He joined Kalan from Bear Stearns, where he spent nine years and was a Managing Director. He is currently a Managing Director for Catalytic Opportunity Zone Fund, which focuses on transformative development projects in the Arkansas and Mississippi Delta.
A strong advocate for resilient community and municipal systems, Stuart spent over nine months working pro bono with the Mayor's Office in Pine Bluff, Arkansas, helping support the first female African American mayor in the city's history. He currently sits on the committee for The Generator in Pine Bluff as a board member of the Pine Bluff Collaborative and was appointed to the Pine Bluff Historic District.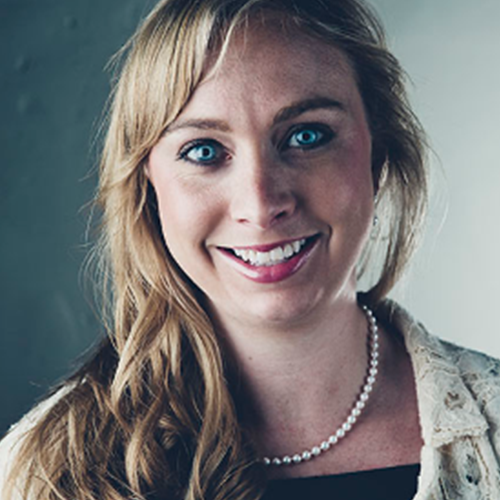 Jessica is an experienced architect and realtor whose unique perspective allows her to mold the built environment in ways that elevate the quality of life for all members of the community in which she lives, works and plays. After receiving a Bachelor of Architecture from the University of Oklahoma, and a Master of Science in Design Research, from the University of Michigan she co-founded her first Design Firm at the age of 26. An entrepreneur at heart, she is now the owner of her third successful firm. She is passionate about guiding teams through projects that integrate research, analysis, design, and technical expertise, providing thoughtful insights at the intersection of culture, architecture, and the environment. She has been a finalist in the ULI/Gerald D. Hines Urban Design Competition, presented a peer-reviewed paper at the Creating Making forum, received a research grant for the design of post-Katrina housing, given a TEDx Talk on the value of Street Trees and presented at CNU on the same subject. She is a member of the Board of ULI NWA. Jessica is a registered architect and a licensed realtor. She is a member of the American Institute of Architects, the National Association of Realtors, the Urban Land Institute, and the Congress for New Urbanism.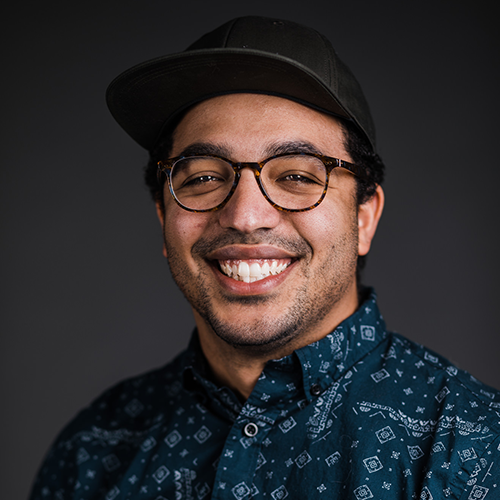 Mr. Mitchell is the co-founder of Blk Elk Media, a small dynamic team of photographers, videographers, and editors, that have served both local and national clients since it's beginning. As the CEO and Lead Videographer, his time is spent directing the company and overseeing all video production, from creative elements to logistics. His team has produced a wide range of visuals that span from fast paced promotional content to documentaries. His focus is to tell a good story through the use of cinematic video.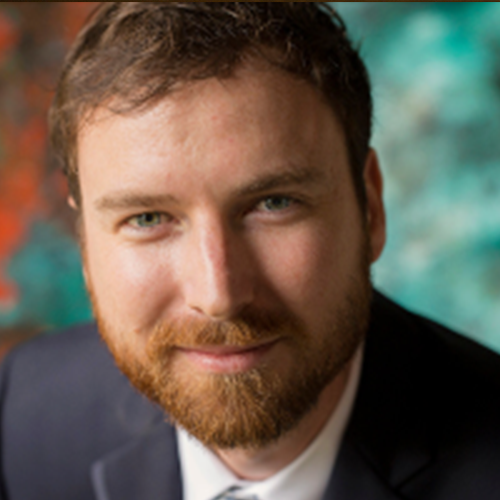 Matthew Hoffman AIA is the Director of Urban Design for Miller Boskus Lack Architects, and a two-term Chairman of the Planning Commission for the City of Fayetteville Arkansas. His work in architecture and planning has been recognized by state and national awards from the American Institute of Architects, World Architecture News, the American Planning Association, and the American Society of Landscape Architects. Mr. Hoffman has been an invited speaker on architecture and planning topics at both the 26th and the 27th Congress for the New Urbanism, the American Institute of Architects Arkansas Convention, and the University of Arkansas Center for Agriculture and Rural Sustainability. In 2017, Mr. Hoffman was named to the Arkansas State Chamber of Commerce Leadership Arkansas Class VII. Mr. Hoffman's portfolio at Miller Boskus
Lack Architects currently includes municipal planning projects in three different states; he is also a member of the master planning and architectural design team for Walmart's new 350-acre Home Office in Bentonville Arkansas. Mr. Hoffman and his colleagues are currently working on the first comprehensive multi-type Pattern Zones to be adopted at municipal scale in the United States.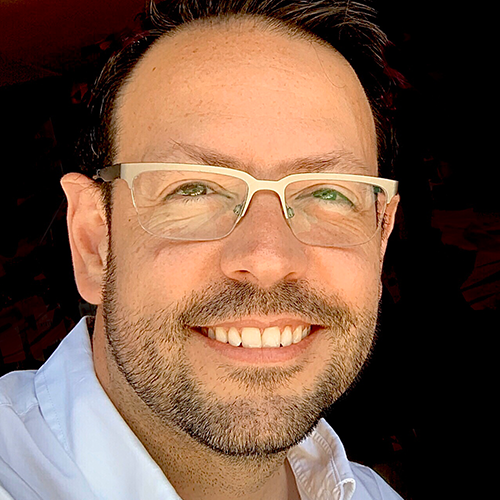 Mr. Izurieta's work is aimed towards helping cities, developers and local organizations create attractive destinations by harnessing the potential of small businesses. His work is heavily inspired by the skills learned in his academic degrees on Graphic Design, Architecture, Historic Preservation and Urban Economic Development. In the past he has advised local governments, local agencies, NGOs and small businesses on innovation, design and economic development strategies. 15 years of researching storefronts led to the writing of The Ten No-B. S. Rules For Successful Storefront Design to harness the placemaking power of small, independent, local businesses and integrate their power into local economic development strategies, which is the focus of Mr. Izurieta's consulting agency, Storefront Mastery. He is a member of the Congress for the New Urbanism, PlacemakingX and is a Project for Public Spaces Fellow for Latin America.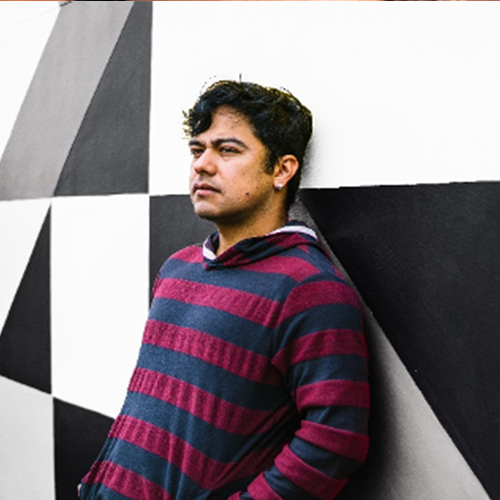 Octavio Logo is a visual artist whose work explores a wide range of topics and techniques, including graphic novels and printmaking, painting, bookbinding, mural, sculpture, and installation. Logo´s passion for the arts emerged from one of the world's most powerful public art traditions, Mexican muralism, a daily part of life in Logo´s native Mexico City. Logo is committed to sharing his art and ideas beyond the traditionally private realm of galleries and began creating public murals throughout Mexico and in the United States. Logo can often be found working alongside nonprofits, public schools and emerging artists to help shape visual narratives of their communities. Logo is a recipient of the 2019 Artists 360 grant, is an invited Artist in Residence at Crystal Bridges Museum of American Art in 2020. He is co-founder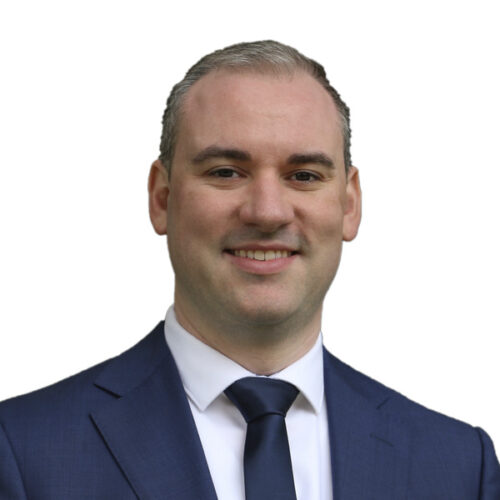 Brad Lonberger is an urban designer, planner and developer specializing in innovative housing, mixed-income developments and special zoning techniques. His value comes in the strategies he brings, diving outside of the box and understanding how the pieces to construction and development come together. Brad has experience in planning and writing special zoning codes and code audits for over 100 communities across the nation. As a practice leader at Kimley-Horn, Brad brings the support of over 4500 professionals across the country in the areas of civil engineering, landscape architecture, planning and program management.
Brad has a Bachelor's in Architecture and a Masters of Architecture from the University of Miami as well as a Masters in Business Administration (MBA) from Quantic.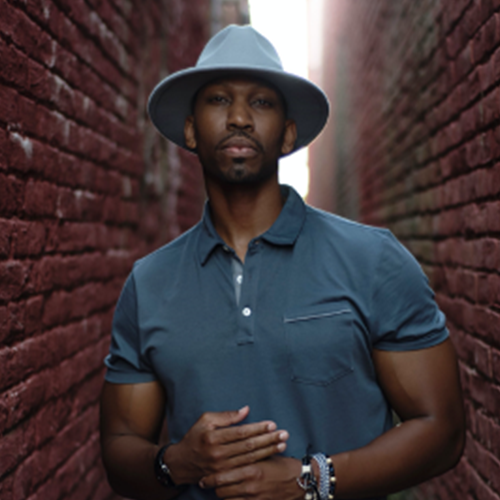 Piph's expertise lies in creating empowering narratives through experiential engagements and nourishing their project developments. After a decade in the hip-hop industry, his current work evolved from working with the U.S. Embassy as an artist ambassador in Banjul Gambia (Africa). While there he served as an educator and created community programming. He has since worked on four continents and numerous countries and currently serves as "site manager" for Next Level's global program. During this time, he also has become a noted speaker and brought his programming stateside working with high schools, colleges & universities, professional organizations, and nonprofits. He is a graduate of Stanford University receiving his B.S. in M.E. and is founder of I Am Not Them, which creates stories and experiences within Hip-Hop Culture to empower communities. He is also launching The F.A.M. Project in 2021 as an incubator for stellar high school children in underserved communities.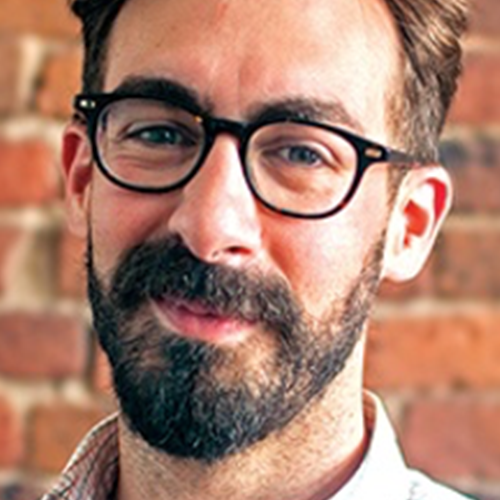 Matthew Petty's passion is helping city leaders manage for higher revenues and happier communities. He practices mixed use development in Northwest Arkansas and teaches nationwide for the Incremental Development Alliance. He has been elected three times to the City Council in Fayetteville, Arkansas, and has helped eliminate parking minimums, liberalize accessory dwelling units, give citizens a right to tactical urbanism, and make food vending accessible to new entrepreneurs. His newest initiative is implementing pattern zones in cities desperate for a scattered site infill technique that scales up.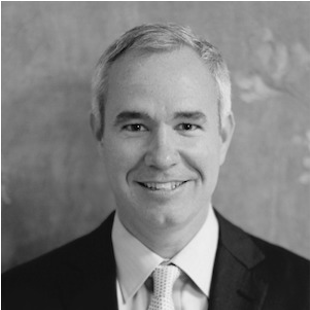 Tom Reilley is the founder and CEO of Highland Pellets in Pine Bluff, Arkansas – a $230+ million investment in Arkansas and one of the largest wood pellet manufacturing facilities in North America. With more than 25 years of experience as an investor and entrepreneur, including 10 years as a Senior Managing Director in Boston and London for the investment bank Bear Stearns. He left Bear Stearns to found Kalan Capital, an investment vehicle and private equity fund that developed the Singapore headquartered Orka Energy into a key geothermal asset in joint venture with Sinopec. Orka Energy became the largest geothermal district heating company in the world. Tom holds a B.A. in International Relations and Economics from the University of Minnesota.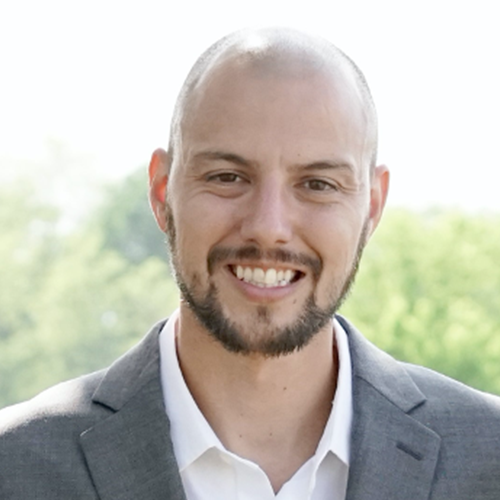 Aron Shelton, current director of the website Finding Northwest Arkansas, is a narrative strategist and self-described story engineer with over a decade of experience designing and activating social campaigns that capitalize on the latest digital technology and marketing trends for cities, businesses, and nonprofits. He primarily focuses on crafting public outreach campaigns to activate communities of all sizes and compositions. His innovative strategies for stakeholder engagement through the use of social media have proven to be an invaluable asset to countless place-based initiatives.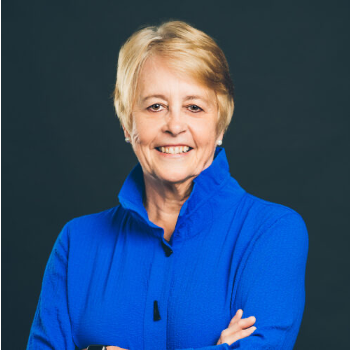 Sandy Wright, M.A., ACC, mines strengths, potential and innovation from within teams, leadership, small businesses and nonprofits to enhance growth, expand concepts and maximize resources. With over 40 years experience in organizational development, capacity building, marketing and social enterprise, she has served as Vice President of a $100 million leveraged urban renovation project, the CEO of a marketing firm, Executive Director of a national program, consultant to multiple socially-based businesses, corporations and foundations and is an internationally accredited leadership and transition coach. Sandy is a strong advocate for dynamic storytelling, energizing teams and igniting community engagement through human-centered design. Sandy has traveled around the world interviewing leaders, exploring cultural diversity and human behavior. Her perspective is infused with active involvement in the World Woman Foundation, Nations of Women and other economic-based organizations promoting innovative entrepreneurship, particularly for women.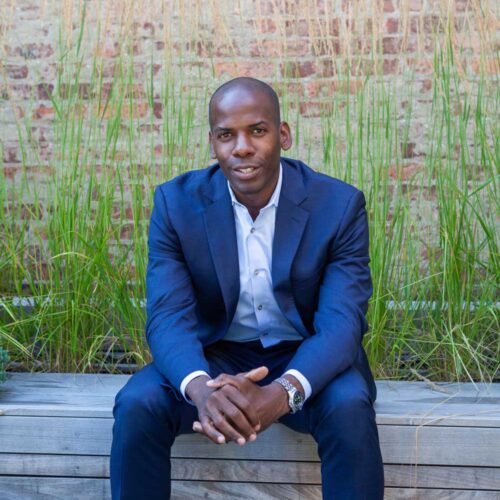 Mr. Faustin has over 14 years of professional experience in real estate finance,market research, economic development, and strategic advisory services. Mr.Faustin leverages his diverse experiences to provide a myriad of consulting servicesolutions for AreaProbe clients. As co-founder of AreaProbe, in addition to marketand feasibility studies, Mr. Faustin works with real estate and development clientsto assist them with raising capital for projects. Mr. Faustin also plays a role in thepreparation of the company's emerging tech products and tools. Mr. Faustinactively develops the company's core business lines and manages relationshipswith third-party advisory firms, lenders, economic development and governmententities, private equity firms, proptech and fintech accelerators, real estatedevelopers and investors.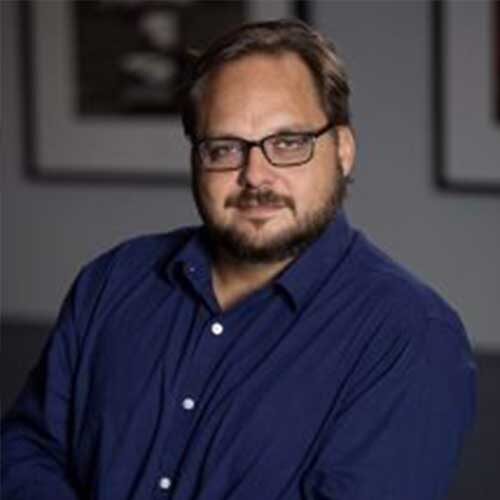 Kurt has traveled the world pursuing his love of luxury hospitality. This journey has taken him from the legendary hotels ion Africa and Europe to spectacular villa estates in Thailand. From luxury wellness resorts in Asia to exclusive private islands in the Indian Ocean & Caribbean and, to his most recent challenge of guiding a hospitality group in the USA through the Covid-19 pandemic. His deep love for hotels and hospitality, combined with intense creative ability means his ideas are never 'by the book' nor 'borrowed' from competitors. His style is his own - clever and smart. Having led projects on several continents, Kurt brings a unique, cross-cultural sensitivity and worldly perspective to his work. Kurt's creative and dynamic mindset allows him to strategically define a project's vision and mission while also tactically executing within typical hospitality parameters of time, budget and quality. With Wilde Hospitality, Kurt has created an enterprise that fully brings into service his nearly three decades of international luxury hospitality experience and genuinely reflects who he is as a hospitality guru (and hotel geek!).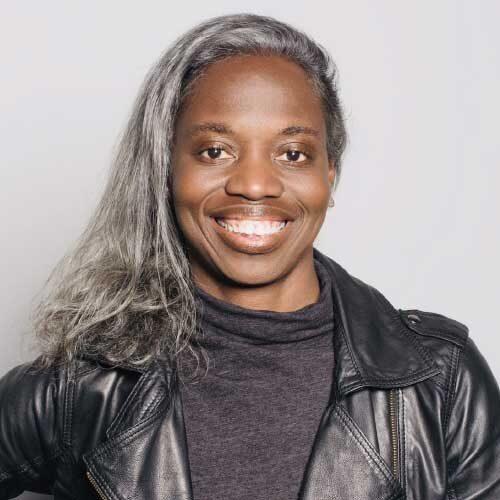 Janera Solomon is a curator, cultural strategist, producer and writer based in Pittsburgh, Pennsylvania. She brings a passion for culture, communities, artists and art to her work.
Janera's extensive background of more than twenty years in cultural planning, live performance, exhibitions and institutional management brings a unique perspective.
Recognized for her creativity, resilience and transformative leadership, Janera served as the Executive Director of the Kelly Strayhorn Theater for more than a decade, transforming the beloved neighborhood asset to a nationally recognized producer and presenter, and cultural anchor located in Pittsburgh's culturally diverse East End.
A cultural resource thought leader, Janera contributed to several leading cultural projects, with the international firm Lord Cultural Resources including: The August Wilson Center (formerly known as the African American Cultural Center of Greater Pittsburgh); the Museum of the African Diaspora (San Francisco); and Louis Armstrong Historic House & Museum & Archives (Corona, Queens) and the Brooklyn Museum of Art.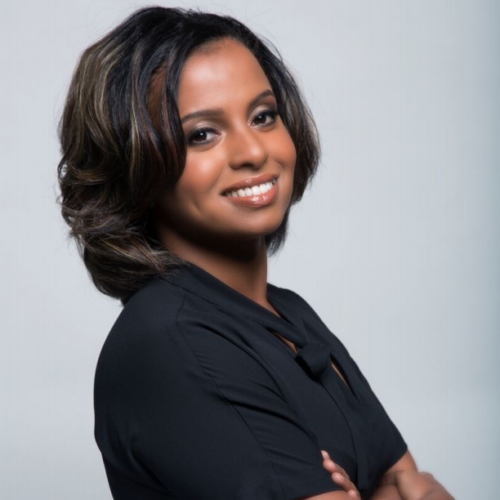 Ariam Kesete was born and raised in Eritrea, East Africa. She came to the United States in 1997 with her mother, who instilled in her the family's entrepreneurial spirit. Ariam tapped into that spirit at a young age becoming the fourth generation dedicated to furthering the improvement of her community and, to people as a whole, through real estate development.
She is an established real estate developer who founded her own company, AK Development, LLC in 2016. As the President, she established a vision for the company focused on the development of real estate, communities, and people.
AKD focuses on four core principles:
• Security: Addressing the basic needs of infrastructure to provide safe and secure environments
• Responsibility: Igniting personal responsibility that creates a sense of ownership and pride in real estate development in our communities.
• Accountability: Building projects that help address community concerns regarding the type of development happening in our communities.
• Collaboration: Collaborating with community members and community leaders during the development process insuring that the real estate development is reflective of what is appropriate for our community.
Ms. Kesete's real estate portfolio consists of a kitchen incubator, federally funded recovery housing, translational housing in partnership with existing organizations working on the program for independent living; and, a homeownership program through an AKD rental program.
Ms. Kesete is currently building communities through her real estate development company and believes that you are the architect of your life -- but you have to know how to build the foundation by properly laying the bricks.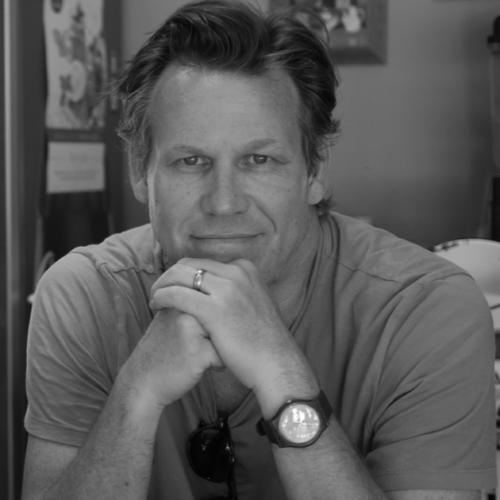 Scott Bowman is an established executive and innovator with 25+ years of experience delivering critically acclaimed hospitality. Scott is committed to disrupting the broken norms of the hospitality industry by utilizing culture-first principles and operational agility to challenge the status quo and achieve new levels of personal fulfillment and financial success.
The Arkansan spent the first half of his career on the East Coast, holding key positions in some of the most respected and highly visible establishments in Atlanta, Boston, and major markets in between. Scott returned to Northwest Arkansas in 2005 to open his flagship restaurant, Theo's. Over the next 15 years, Bowman Restaurant Group (BRG) would open over a dozen restaurants, bars, and hotel F&B concepts. becoming the region's premier hospitality company.
In early 2020, fresh off a deeply influential year-long journey with his family exploring Europe, Australia, and the World, Scott sold BRG to focus on his new companies, Soul Agent, Scenic Route Hospitality, and LoudasLove, where he helps businesses, organizations, and individuals drive positive cultural change and economic impact in their communities through art, food, innovation, and development initiatives.